Yacht (37FT) with Fishing 04 hours

Rate:
Private Fishing Tour rate is 900 USD
Timing : 10:00 to 22:00 Duration: 30 mins
Pickup : Please choose your preferred timing
Cruise to Include:
Supplement for lunch (USD$40.00) per person.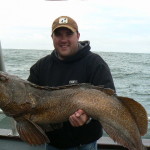 munchies Menu.
Salad Basic Salad Cucumber, Carrot, Celery, Olives, Gherkins
SandwichesRoast Beef Chicken Tikka Chicken Mayo Tuna Mayo Cheese
Rolls Hot Dog Tuna Mayo Chicken
Hot Dish – Shish Tawouk & Chicken Shawerma & Mini Pizza & Cheese Manakish Mutton Kofta & Zatara Manakish.