Dibba Tour with Fishing


Inclusions:
Cruise Full Day with lunch, Distance & Driving Time: 2 to 2.5 Hours from Sharjah/Dubai.
Border Crossing (subject to change): No immigration passport stamping. UAE Transit / Tourist / Visit Visa holders can
participate. Border Crossing Fee (subject to change): No additional fees payable at border. Original Passport (subject
to change): NOT required but highly recommended for border crossing. UAE Emirates ID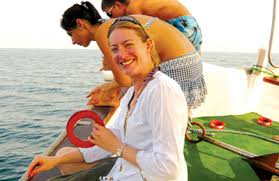 Card and/or Labor Card
acceptable. Dolphins / White Caves: No Dolphin Viewing occurs. One of the sites you will see is the limestone caves.
Oman Insurance (subject to change): Oman insurance is NOT Mandatory. Lunch Pickup Location: Any place in Dubai,
Sharjah pickup subject to approval.
Rate:
Private Fishing Tour rate is 900 USD